Sopa fria also called Cold soup or Macaroni salad can be made in several different ways and with varying levels of complexity. However, it's actually one of the easiest side dishes to prepare, so it's perfect if you're short on time but still want to make something special for your family or guests. To learn how to make macaroni salad, read on!
We all have fond memories of this cold coditos soup with cream and ham, as it was a constant companion during our childhood. It's a traditional Mexican dish that almost no one dislikes.
Macaroni salad, or mac salad, has become quite the popular side dish, especially at summer barbecues and picnics. This delicious dish can be made with just about any kind of pasta, from elbow macaroni to shells or spirals to penne, but the real secret to good macaroni salad comes from the dressing you use on it. Here's a simple recipe for you to try out at your next potluck or family gathering!
Learn how to prepare Sopa Fria, detailed pictorial and video guide to make your awesome Sopa Fria from your kitchen.
What is Sopa Fria – Cold elbow Soup?
Sopa fria is a cold macaroni salad made with cooked elbow macaroni and mayonnaise. It's similar to potato salad or coleslaw in that it's usually served as a side dish alongside barbecue, fried chicken, or other picnic-style dishes.
Sopa Fria is a pasta salad that typically includes elbow macaroni and mayonnaise, with other ingredients such as pickles, onion, hard-boiled egg and tuna. This type of salad is a favorite at potlucks because it travels well, but it can also be served cold as an accompaniment to hot grilled meats or during picnics in cooler weather.
Before serving, a little bit of sugar is sometimes added to enhance flavor. There are many variations on macaroni salad; some popular ones include anchovy or cheese additions. Mayo has been known to be replaced by buttermilk or even sour cream. Though most people don't realize it, macaroni salad is one of America's oldest prepared foods.
Sopa Fria is a filling and easy-to-make recipe. It's so adaptable that you can cook it any day of the week and serve it as an appetizer, a side dish, or a lunch at work or school. As a result, it's a versatile, easy-to-prepare, high-yielding, and delectable dinner that may be served cold.
Cold coditos soup is a popular dish in Mexico, and we're sharing a traditional recipe that's both simple and flavorful. It's a cross between a traditional chicken consommé soup and a mayonnaise-seasoned salad. The result is a delicious, one-of-a-kind dish.
This recipe is nutritious, simple, vibrant, and tasty, and it goes well with other Mexican cuisines. There's also a dairy-free option!
This pasta is full of texture and taste, as well as being creamy and easy to prepare ahead of time. The macaroni salad can keep for 3 to 5 days in the refrigerator. To keep the bowl fresh, wrap it in plastic wrap or store it in an airtight container.
Sopa Fria Recipe Facts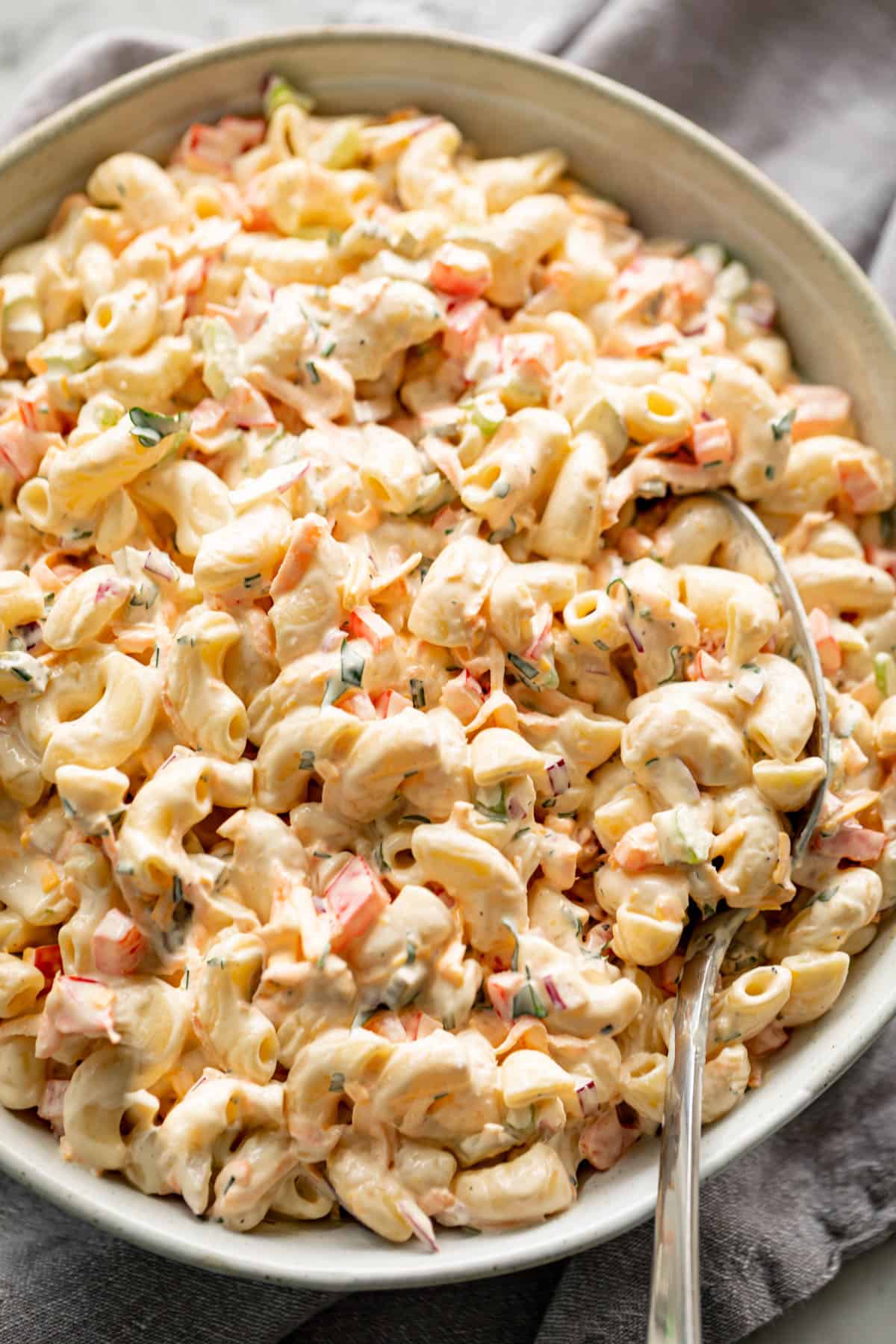 Recipe
:
Sopa Fria Recipe
Category
:
Appetizer
Cuisine
:
Mexican
Author
:
LHH Food
Preparation Time
:
Cooking time
:
Ingredients
:
Ingredients list here
Instructions
:
Click to go to process
Servings
:
6
Average rating:

4.9

of 5.0 from

73

reviews
Tags
:
sopa fria, sopa fria recipe, sopa fria food, how to make sopa fria, sopa fria recipe video, macaroni salad, pasta salad, easy method of making sopa fria, video on how to prepare sopa fria, how to prepare sopa fria, sopa fria instructions video, sopa fria recipe methods, sopa fria recipe tips, sopa fria recipe pictures, sopa fria food photos, sopa fria step by step instructions, sopa fria cooking methods, sopa fria methods, sopa fria cooking directions
About
:
Sopa Fria recipe guide. Learn how to make your authentic food, sopa fria.
Sopa Fria Ingredients List
200g elbow soup

100g Mayonnaise

100ml Cream

50 Pineapple in syrup

150g Turkey ham

1 Celery

Salt

Ground black pepper

50g Manchego cheese
Sopa Fria recipe step by step
In a pot of boiling water, cook your pasta until it is al dente.

Once it's done but still firm to the bite, drain and chill.

Meanwhile, in a food processor, finely chop the celery, cheese, and pineapple in syrup. Place in a bowl and set aside.

Cut the ham into medium-sized pieces with a knife.

In a mixing bowl, combine the cooked pasta with the remaining ingredients.

To taste, season with salt and pepper.

Cold soup should be kept refrigerated in a tightly sealed box. After half an hour, it's ready to eat.
Sopa Fria food images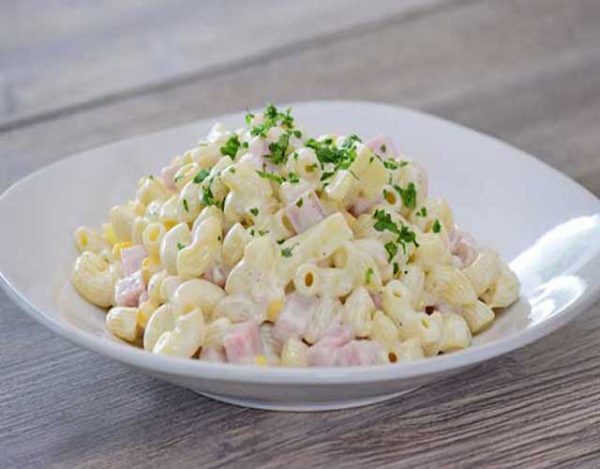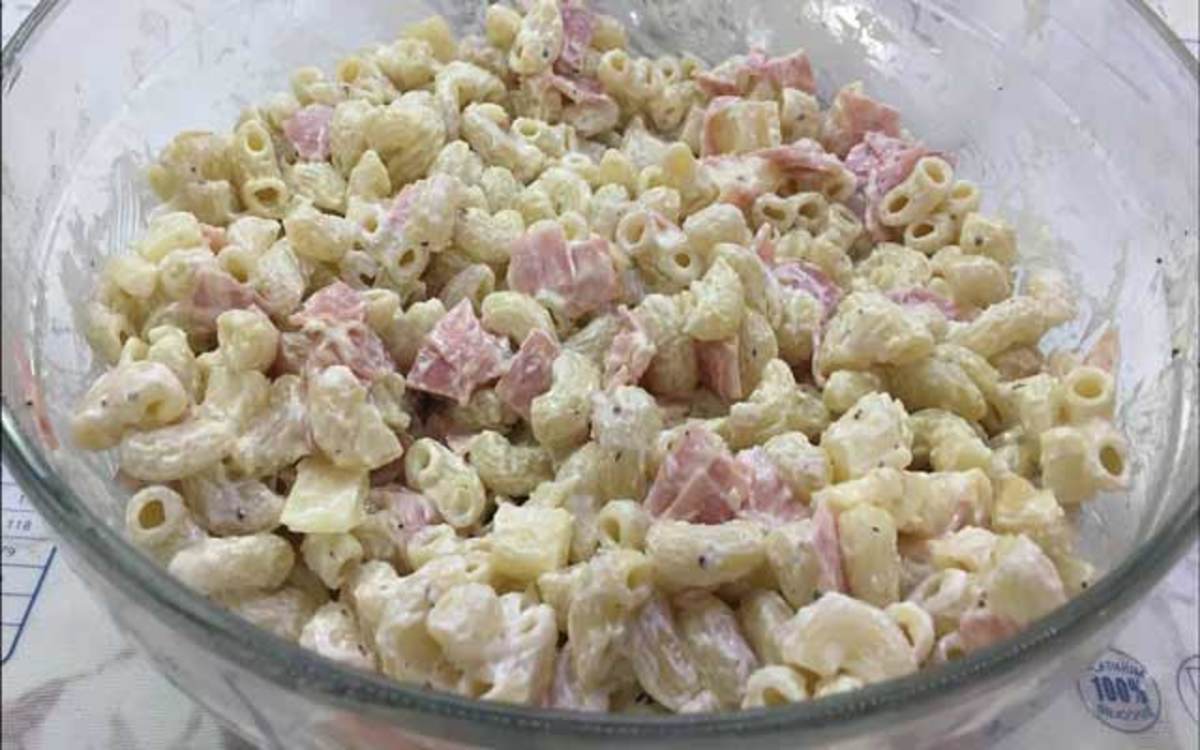 Video on How to make Sopa Fria
Video Title:
How to make Sopa Fria
Learn how to make sopa fria. This is a video on how to prepare fantastic sopa fria.
How to make Sopa Fria, endnote
Sopa Fria or Macaroni salad is the perfect side dish to bring to picnics, barbecues, and any other outdoor summer event. It's made with elbow macaroni, celery, mayonnaise, and sour cream, so it pairs well with almost any meat, from hot dogs to chicken to ham.
Making sopa fria isn't too difficult; it just takes some time and preparation before you actually put together the dish. Here's a simple recipe that you can follow if you want to make your own macaroni salad for your next barbecue or picnic!
Get out there and try something new today! If you have any other questions or comments about preparing sopa fria, please contact us anytime at here.
Once again, let us know your thoughts on Sopa Fria recipe by leaving a comment below.