Recipes
Hilda Baci GWR Chef Bags Free Flight Ticket For 12 Months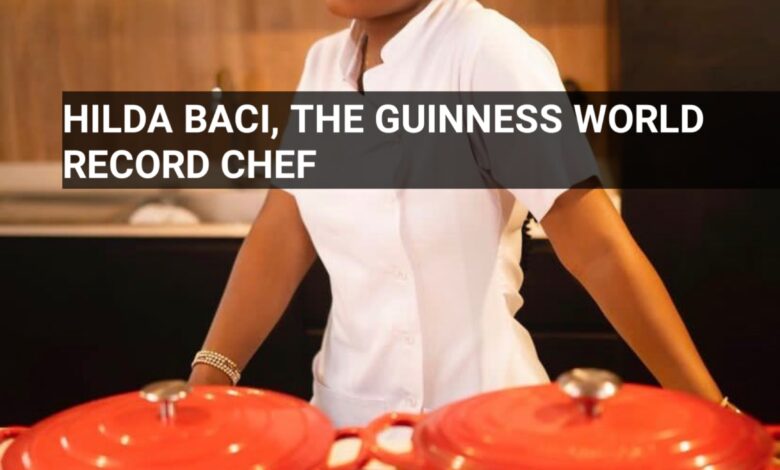 Hilda Baci GWR Chef:  Dana Air will give a year's worth of free tickets to Hilda Baci, the chef who broke the Guinness World Record. Mum receives three months of free travel.
Hilda Baci, the chef who holds the Guinness World Record, has received a one-year supply of complimentary tickets from Dana Air for all of her domestic travels. In terms of an individual's longest cooking marathon, Hilda broke the previous record.
The 27-year-old began cooking on Thursday, May 11, 2023, surpassing Lata Tondon of India, who had previously held the record with 87 hours and 45 minutes in 2019. Torta Cubana: A Cuban-Inspired Sandwich Recipe
The Chief Operating Officer of Dana Air, Ememobong Ettete, said that as a proudly Nigerian brand, Dana Air has and will always encourage the craft, creativity, efforts, and inventions of young Nigerians that personify the authentic Nigerian spirit.
"Our corporate social responsibility has always been all-encompassing, and we have always blazed the trail in terms of supporting the arts and entertainment industry, health care, and culture." Mississippi Milkshake – What is it and how to make it
"We are inspired by Hilda's strength and drive for excellence, and we will be funding her local travels for a year. We know that her mother is a chef as well, and that she must have been the source of her inspiration. Because of this, we will provide her mother with three months of financial assistance.
We are grateful to Hilda's mother for giving us such a wonderful daughter and for providing her with so much assistance.
We appreciate everyone who came out to unbiasedly support one of our own. You truly are the MVP. He added. What are Corundas? How can you make them?