Mollejas de Pollo is a Mexican Appetizer. Learn the history and facts; easy Mollejas de Pollo recipe and ingredients; professional kitchen tips and improvisation to make yours at home conveniently.
To say that Mollejas de pollo, or chicken gizzards, are an acquired taste would be an understatement. The taste may be acquired, but that doesn't mean it's any less delicious – especially when you know how to prepare them the right way. This recipe will show you the steps needed to make the perfect Mollejas de pollo dish so your next dinner party will be a huge success!
This article contains the following subheadings:
Description: What it is, history, and facts.
The Recipe: A detailed information on preparation and more.
Recipe Video: A video guide.
Pictures: Some nice Mollejas de pollo photos.
Frequently Asked Questions: Answers to popular questions asked.
What is Mollejas de pollo?
Mollejas de pollo, or chicken gizzards, are a traditional home-cooked dish that many of us remember eating with our grandparents. The gizzard is one of those animal parts that is typically considered offal and is rarely, if ever, prepared.
Gizzards are referred to as mollejas, while chicken is referred to as pollo. Mollejas de pollo appear to be a recipe for chicken gizzards that can be stir-fried, fried, sautéed, or prepared however you like.
It's a recipe that aims to use a chicken part that isn't commonly used in most households but is high in nutritional value and delicious. The recipe that follows is extremely simple. Make use of ingredients you already have on hand and adjust to your preferences.
These gizzards can be made from chicken, cattle, lamb, or pork gizzards. We cooked them with garlic and parsley in this case, but they can also be served in sauce, battered, or spicy. Continue reading to learn how to make fried chicken gizzards in minutes.
In this recipe, the most time is spent washing the gizzards. After they've been cleaned and soaked in vinegar, you can prepare them however you want. This is done to remove any animal remains and to make the area more clear and clean. Variations include stir-fry with onion and zucchini, mushrooms, and aromatic herbs.
Mollejas de pollo Recipe
LHH Food presents this unique Mollejas de pollo Recipe, a popular Mexican Appetizer. It takes to prepare and extra cook time. Note: time can vary on your side.
What Ingredients are needed for Mollejas de pollo?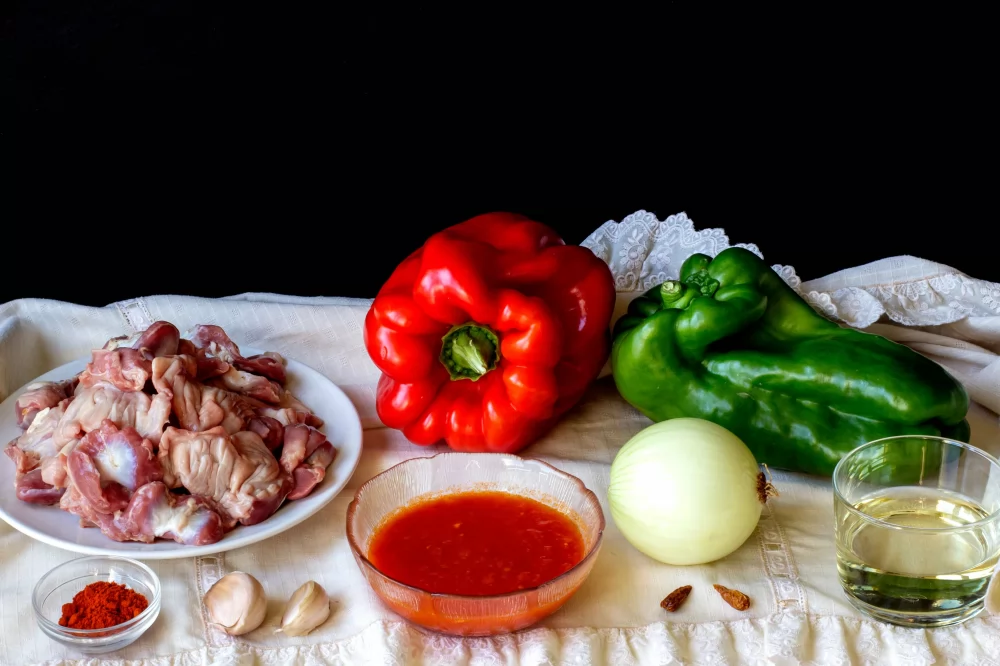 ½ kg of chicken gizzards

½ red bell pepper

½ green bell pepper

1 onion

Vinegar

2 cloves of garlic

4 tablespoons of homemade tomato sauce

1 glass of white wine

1 tablespoon of paprika

1-2 bird's eye chillies

Black pepper

Laurel

Oregano

Extra virgin olive oil

Shall

Water
How to make Mollejas de pollo step by step
The vegetables should be cut into brunoise shapes, and the garlic should be sliced.

If necessary, clean and season the gizzards.

After they've been cleaned, soak them for 15 minutes in a bowl with a little water and vinegar. After that, thoroughly wash and drain them.

Brown the garlic and chilli in a saucepan.

Sauté the vegetables for 5 minutes, including onion, leek, pepper, carrot, or whatever else you're using.

Add a few tablespoons of tomato and cook for a few minutes.

Oregano and bay leaf are used as seasonings.

Allow the white wine and paprika to evaporate before serving.

Cook the gizzards for about 2 hours over low heat, covered with water.

Remove the gizzards after two hours, crush the sauce, and leave for another half hour with the gizzards inside to reduce and thicken the sauce.

Serve individually or on a platter.
Servings: 4
Mollejas de Pollo Pictures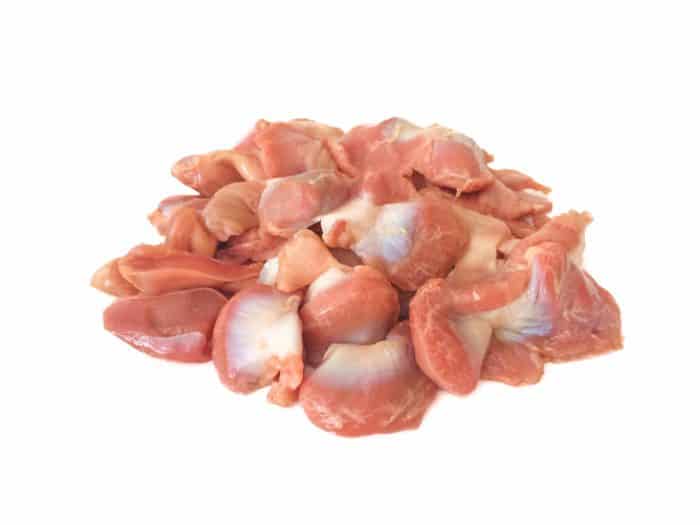 Rated: 4.9 of 5.0 from 148 reviews.
Recipe Tags: gizzard, chicken gizzards, mollejas de pollo, mollejas de pollo recipe, mollejas de pollo food, how to make mollejas de pollo, mollejas de pollo recipe video, easy method of making mollejas de pollo, video on how to prepare mollejas de pollo, how to prepare mollejas de pollo, mollejas de pollo instructions video, mollejas de pollo recipe methods, mollejas de pollo recipe tips, mollejas de pollo recipe pictures, mollejas de pollo food photos, mollejas de pollo step by step instructions, mollejas de pollo cooking methods, mollejas de pollo methods, mollejas de pollo cooking directions
Mollejas de pollo endnote
Though chicken gizzards have long been derided as a cheap part of the bird, they are actually extremely flavorful and full of nutrients. Known in many parts of the world as mollejas de pollo, chicken gizzards are often served in stews or braised to tenderize them, but they can also be fried and enjoyed on their own, which makes them the perfect ingredient for this particular recipe. Whether you want to try something new or just need to use up some leftover Mollejas de pollo from your last meal, this simple dish will not disappoint!