For many Americans, the choice between margaritas and corona may seem like an impossible one to make. Both are delicious and refreshing, but there's only room in your life and stomach for one kind of drink that blends tequila with beer. Fortunately, you can have both at the same time when you order a coronarita. In this guide to making a coronarita, we'll teach you everything you need to know about the drink and how to mix it up so you can make it at home anytime you want!
I don't know about you, but I love frozen margaritas and Mexican beer. When you put the two together, it's like having your favorite adult beverage with that festive flair you get from drinking Corona. If you want to try this fun combo out but aren't sure how to mix them together, use the step-by-step instructions below for the perfect Coronarita! And if you end up liking it, feel free to share this post with friends so they can try it too!
What is Coronarita?
Coronarita is made by draining an overturned Corona bottle into a margarita. It's a cocktail made by combining tequila and orange soda. Despite its origins in Mexico, this drink has spread throughout the world under the name coronarita. Coronaritas are ideal for parties because they can be enjoyed by both children and adults.
Whether you call it a Coronarita, a Mexican Bulldog Margarita, or a Mexican Car Crash, this tequila-inspired Mexican drink recipe is sure to be a hit with your customers. Despite the fact that it isn't typically served in a margarita glass, this cocktail has the distinct and pleasant flavors of two classic beverages.
The secret of the Coronarita is in the use of pressure. If you flipped a Corona bottle upside down on a regular basis, the beer would fall out and be replaced by air inside the bottle. In a Coronarita, however, the bottle's mouth is surrounded by liquid, preventing air from entering. The air pressure inside the bottle keeps the beer from leaking into the margarita.
Recipe Facts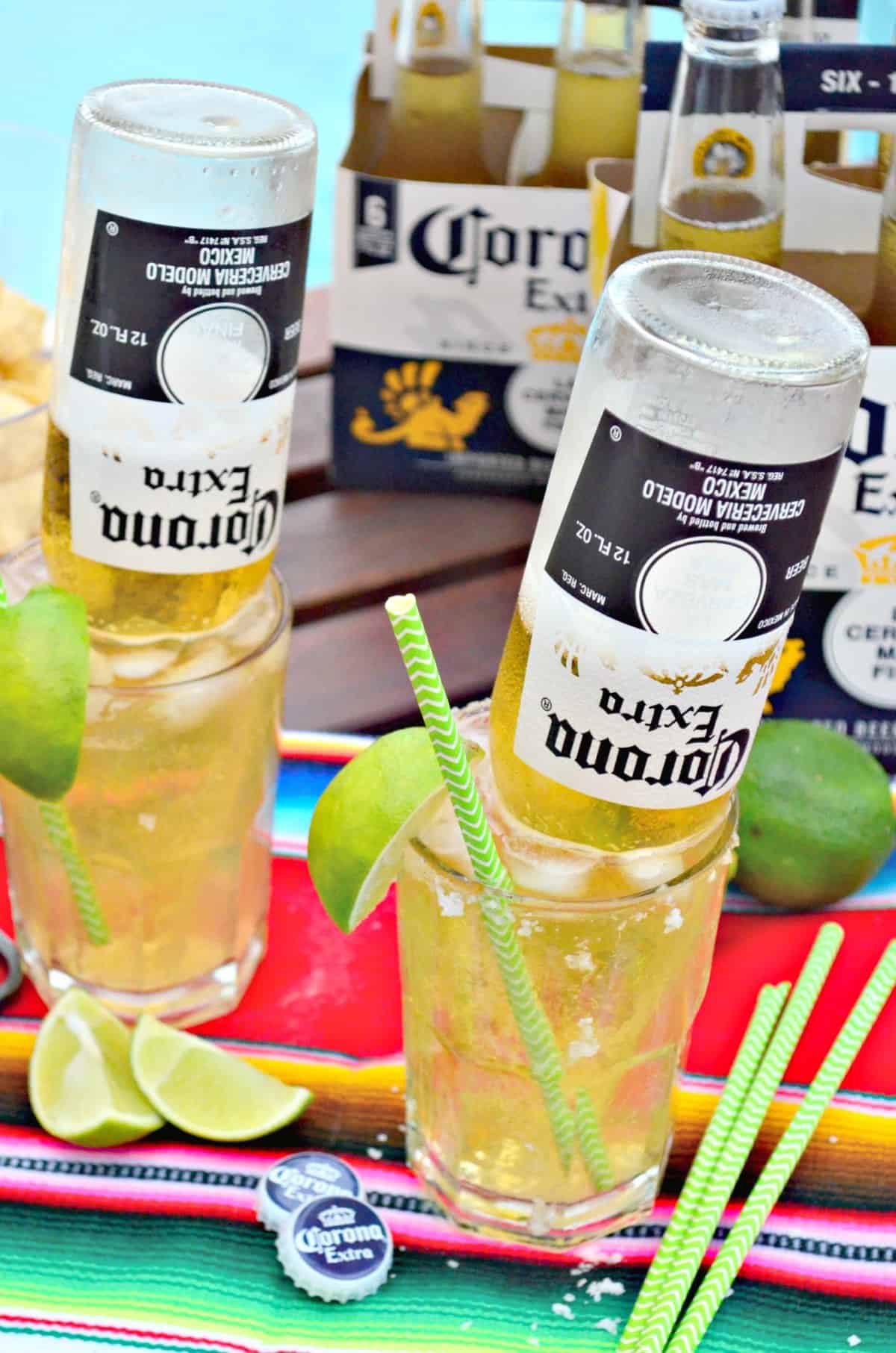 Recipe
:
Coronarita Recipe
Category
:
Cocktails
Cuisine
:
European
Author
:
LHH Food
Preparation Time
:
Cooking time
:
Servings
:
5
Average rating:

4.8

of 5.0 from

368

reviews
Tags
:
coronarita, coronarita recipe, coronarita drink, how to make coronarita, recipe video, easy method of making coronarita, video on how to prepare coronarita, how to prepare coronarita, coronarita instructions video, coronarita recipe methods, coronarita recipe tips, coronarita recipe pictures, coronarita drink photos, coronarita step by step making, coronarita cooking methods, coronarita methods, coronarita cooking directions
About
:
Coronarita recipe guide. A CoronaRita is a popular summertime cocktail drink, simply made via overturned Corona bottle draining into a margarita.
Coronarita Ingredients
Corona Extra

Tequila

Triple sec

Lime

Ice cubes
Coronarita Recipe
For garnish, cut the two limes into wedges.

Cut a lime and run it around the rim of the glass.

In a cocktail shaker, place the ice cubes.

Pour the tequila, triple sec, and lime sour mix into a cocktail shaker with ice cubes.

Shake the mixture vigorously.

Into a salted pint glass, strain.

Flip the beer upside down and place it in the drink so that it slowly dispenses as you sip through a straw.
Coronarita pictures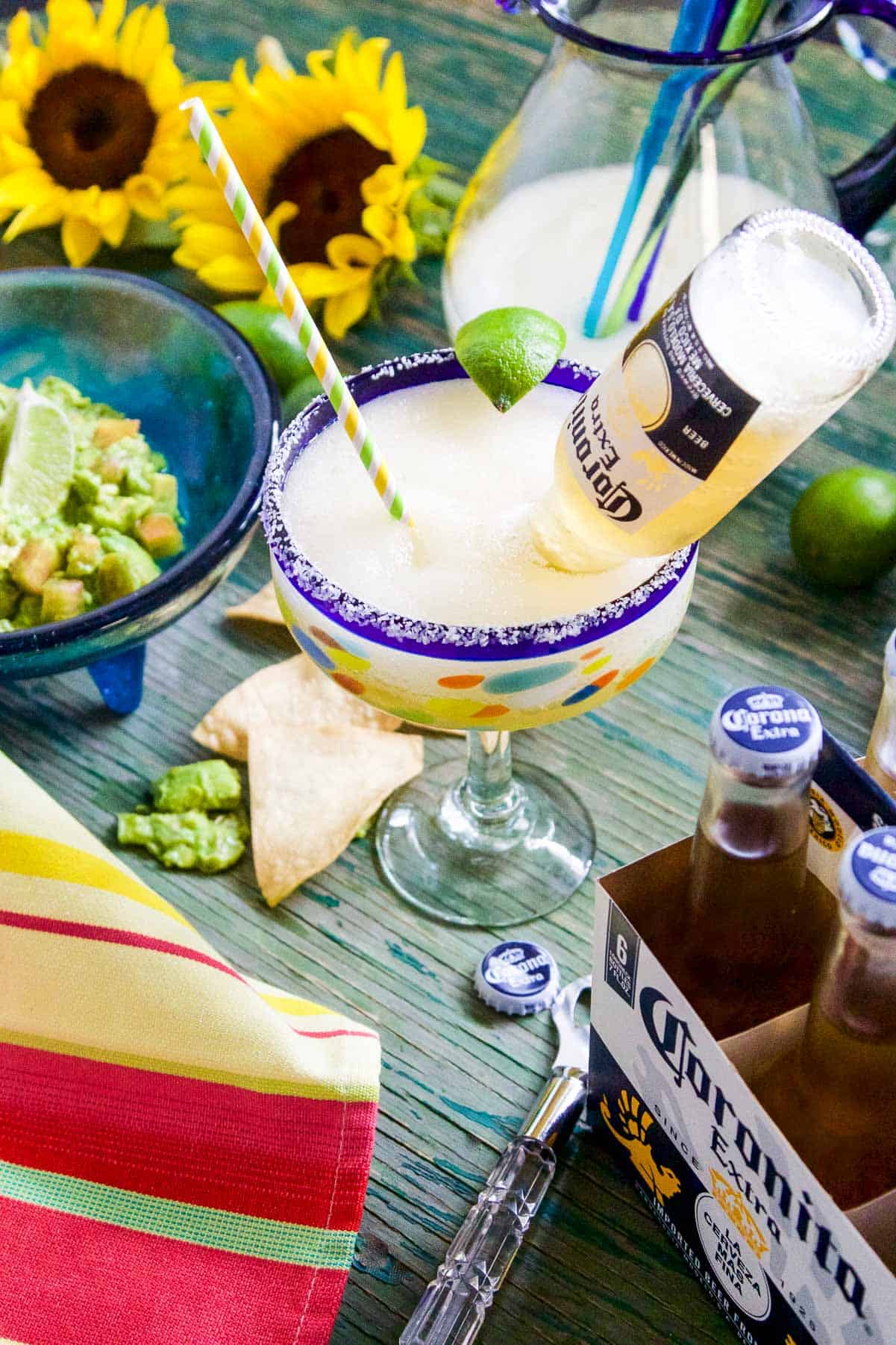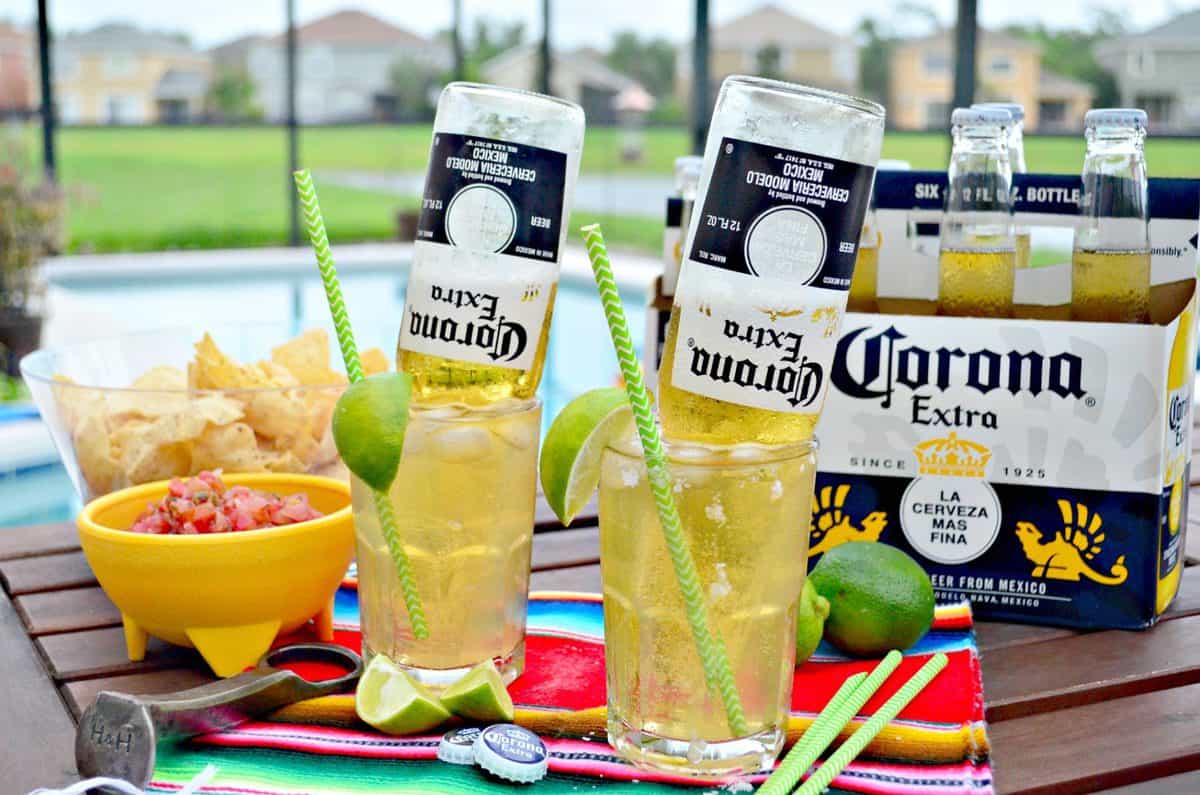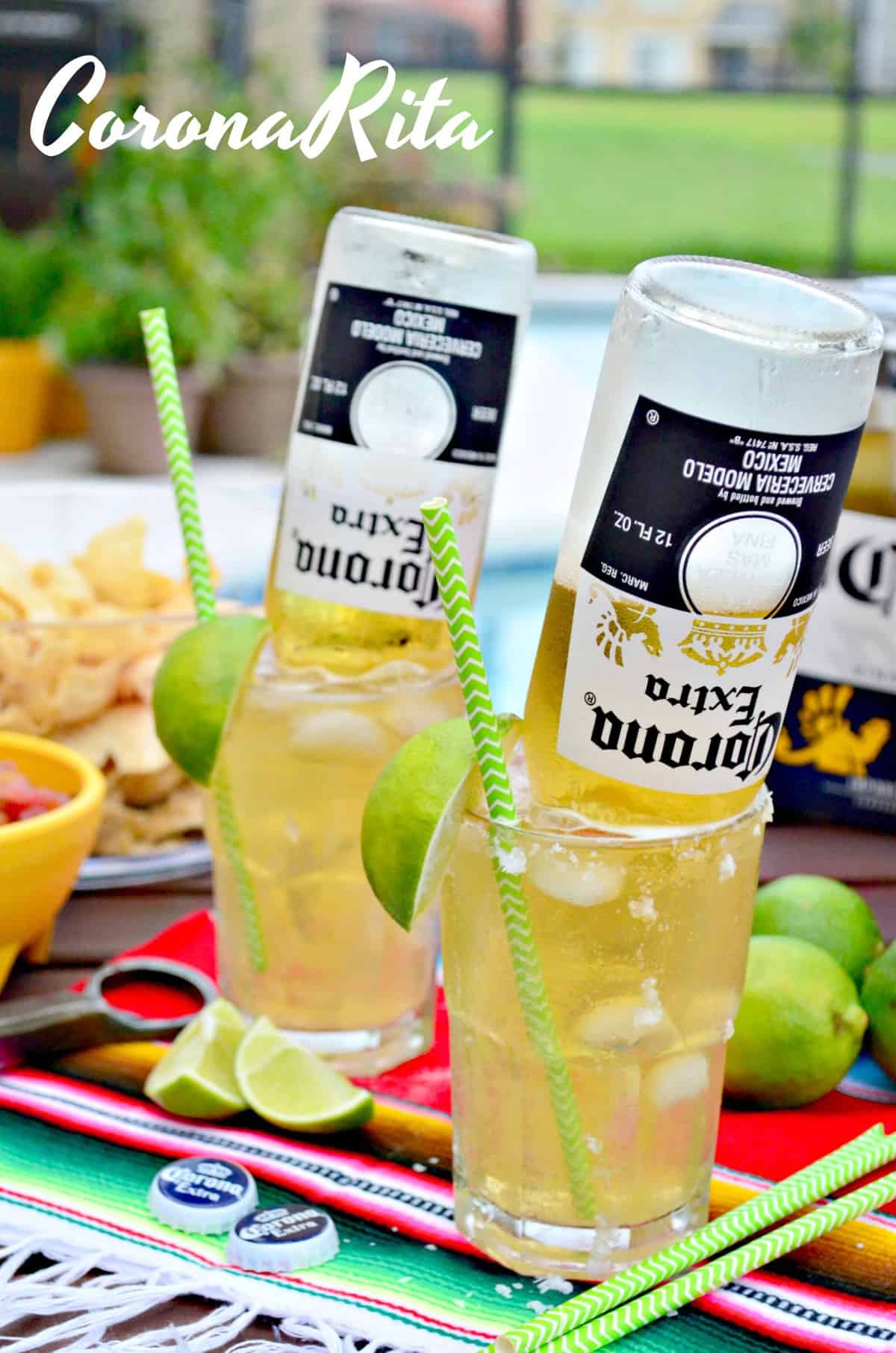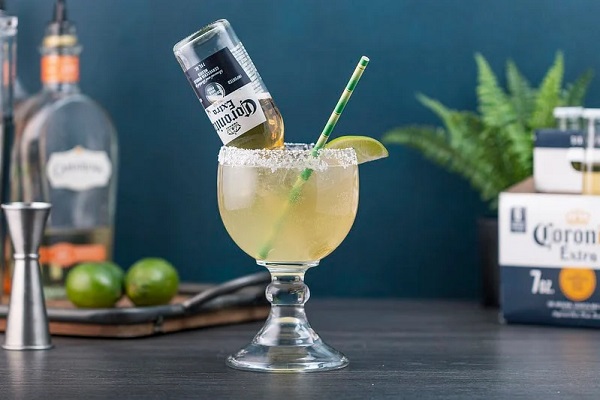 Recipe Video on How to make Coronarita
Video Title:
How to make Coronarita
Learn how to make coronarita. A CoronaRita is a popular summertime cocktail drink, simply made via overturned Corona bottle draining into a margarita. This is a video on how to prepare fantastic coronarita.
Conclusion
You love margaritas, but you also love Corona, and who wants to choose between the two? Fortunately, there's no need to make such an important decision—you can drink both at the same time! Enter the Coronarita: a combination of your favorite summer beer and your favorite Mexican cocktail. Making it is simple, though there are multiple ways to go about it depending on how much effort you want to put into the process. To help guide you, above here's everything you need to know about making this delicious drink that's sure to become one of your favorites!