Career
e-Recruitment: Sthesha Waya Waya Designated Online Application Centres" (DOACs)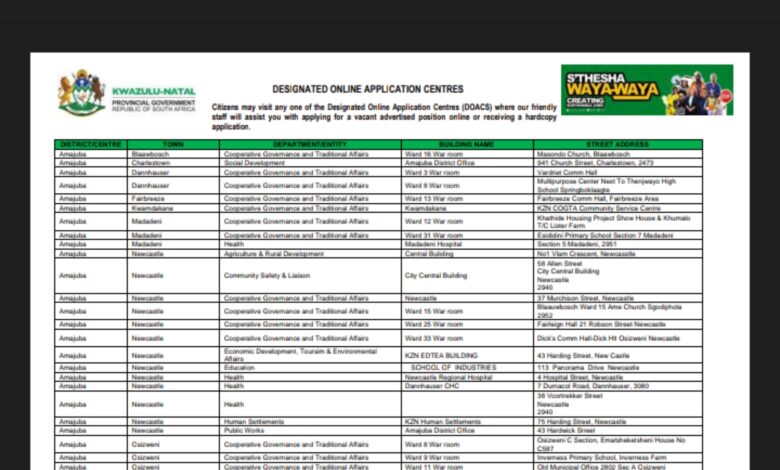 Sthesha Waya Waya; The Provincial e-Recruitment Portal, an online employment resource that compiles and lists all open positions with the provincial government, has been officially established by the KwaZulu-Natal Provincial Government under the direction of Premier Nomusa Dube-Ncube (Sthesha Waya Waya).
Citizens may go to any of the Designated Online Application Centres (DOACS), where our helpful staff will help you apply online or obtain a hardcopy application for a post that has been announced as being open.
Application Method:
Helping underprivileged individuals and communities who might not have access to internet and resources to apply for jobs was heavily considered as part of being a caring Provincial Government and to ensure that no one is left behind.
To achieve this, a hybrid job method is being implemented so that all potential candidates can apply. In all districts of the province of KwaZulu-Natal, "Designated Online Application Centres" (DOACs) have been conceptualized and constructed at public and government facilities.
These centers will help people apply for employment online, but they will also accept paper applications for any open positions in any Provincial Government Department or Public Entity at any of the Designated Online Application Centres (DOACs).
Note: For those with internet access, the online e-Recruitment system is accessible through a computer or mobile device i.e., Phone or Tablet.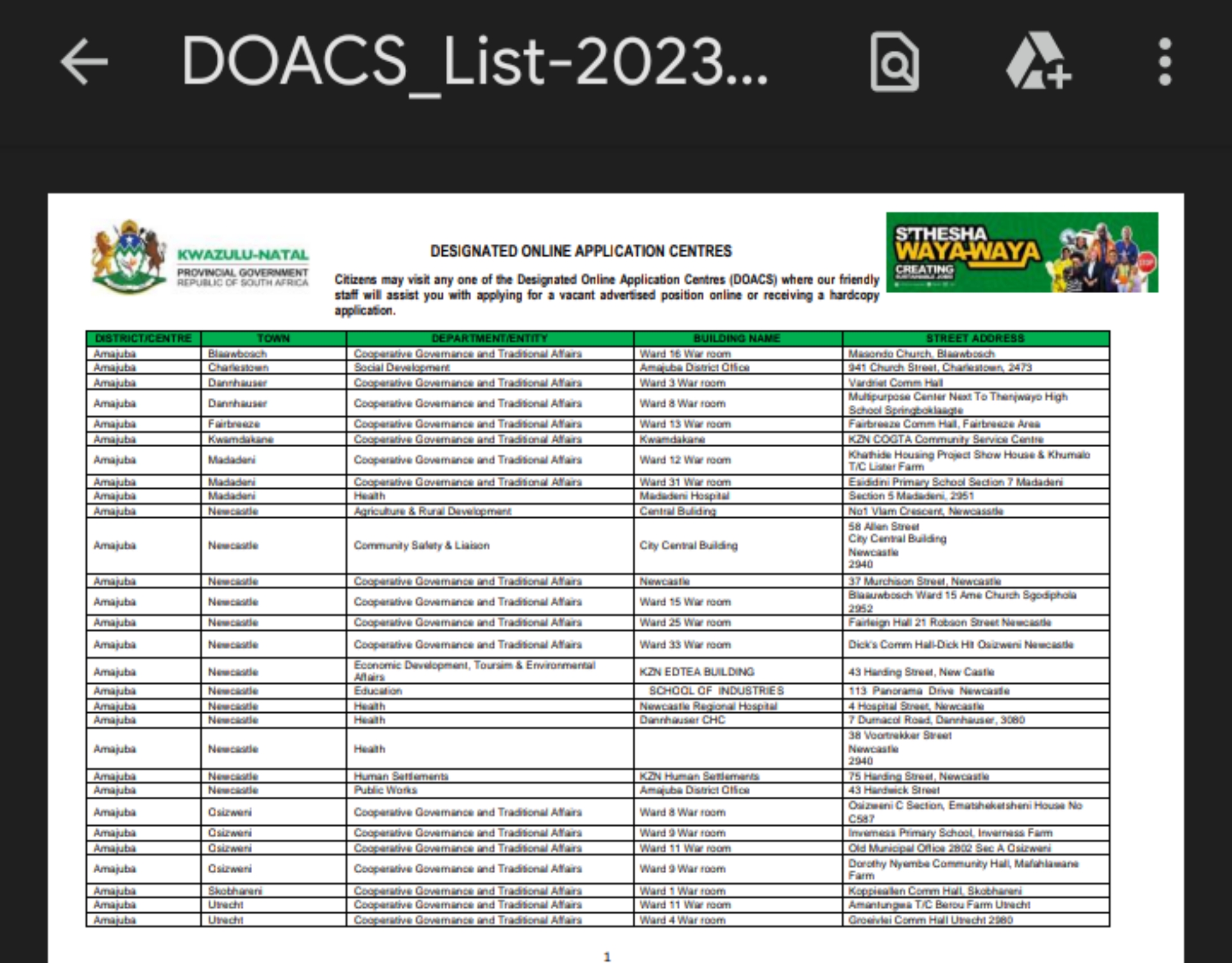 Sthesha Waya Waya Designated Online Application Centres" (DOACs) Download
Share this with at least three individuals you believe will find it useful.
Please leave your questions in the comment section below.