Sambosa is a fried or baked pastry with savory filling, such as spiced potatoes, lentils or ground meat, enclosed in a thin, flaky shell. Originating in India, it's widely popular throughout Southeast Asia and the Middle East, where it's often served as an appetizer, side dish or dessert. If you're ready to sample this delicious and deceptively simple food at home, read on to learn how to make sambosa from scratch—including an easy recipe that you can use to surprise your family and friends next time they visit!
A sambosa recipe can be hard to come by if you don't know where to look, but fortunately this guide has everything you need to get started making your own delicious sambosas right in your own kitchen!
What is Sambosa?
Sambosa is a popular Indian snack. They are a savory pastry from the South Asian Subcontinent that is stuffed with spices, potatoes, onions, peas, chicken, and other meats and is either fried or baked. These snacks are a popular street food in India and make a delicious addition to any meal.
Sambosa can be folded into a variety of shapes, such as triangles, cones, and half-moons. Meanwhile, the shapes, forms, and varieties of fillings vary by region. In different areas, it is known as shingara, singadas, somucha, and so on, with little to no variation.
It is typically made with all-purpose flour (known as maida in India) and stuffed with a filling of chopped and cooked or mashed boiling potato (ideally diced), onions, green peas, lentils, ginger, spices, and green chili.
In vegetable oil or, on rare occasions, ghee, the entire pastry is deep-fried to a beautiful brown. It's usually served hot, with a fresh green chutney on the side, such as mint, coriander, or tamarind. It also works well as a dessert.
Recipe Facts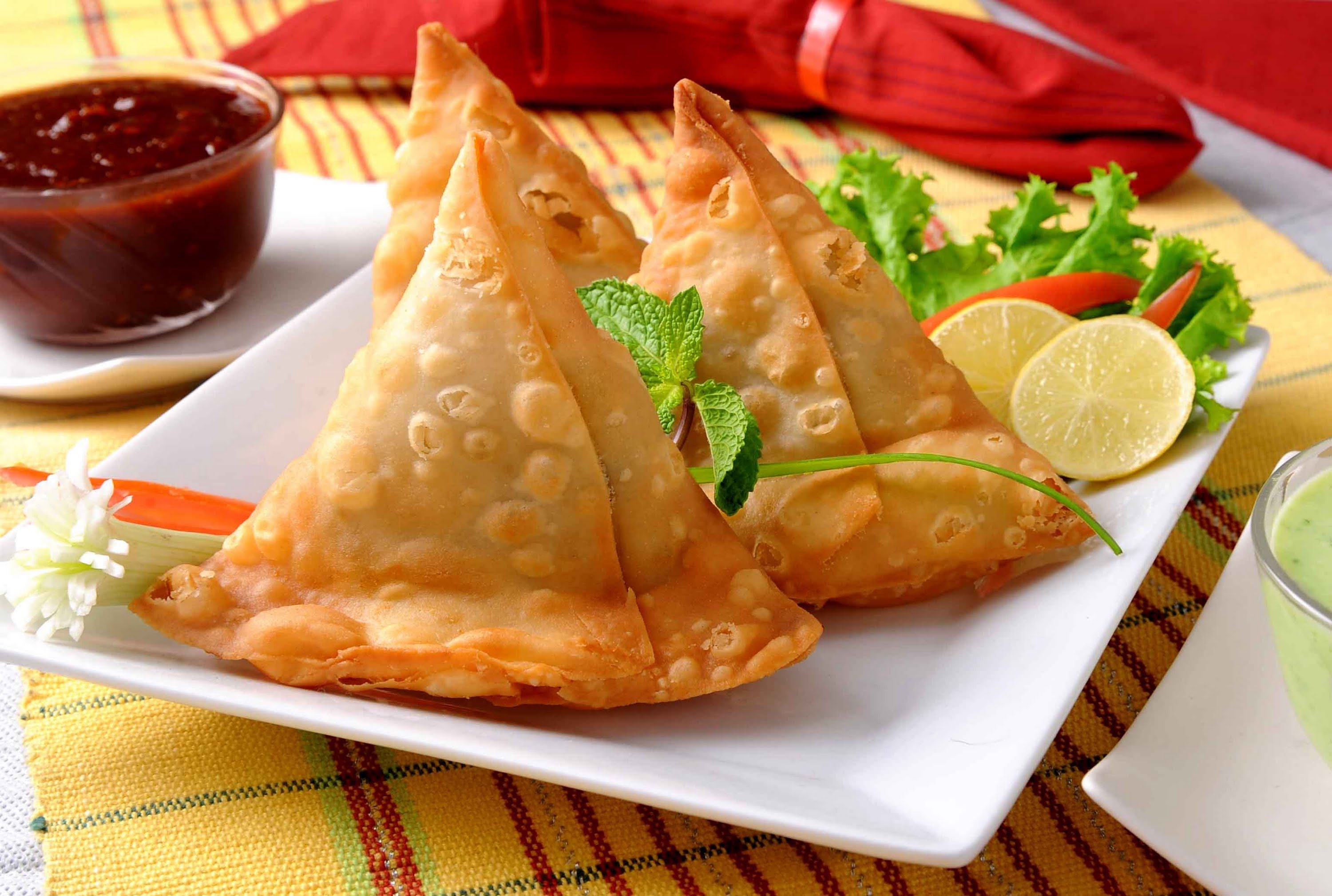 Recipe
:
Sambosa Recipe
Category
:
Dessert
Cuisine
:
Afghanistan
Author
:
LHH Food
Preparation Time
:
Cooking time
:
Servings
:
5
Average rating:

4.9

of 5.0 from

149

reviews
Tags
:
sambosa, sambosa recipe, sambosa food, how to make sambosa, recipe video, easy method of making sambosa, video on how to prepare sambosa, how to prepare sambosa, sambosa instructions video, sambosa recipe methods, sambosa recipe tips, sambosa recipe pictures, sambosa food photos, sambosa step by step making, sambosa cooking methods, sambosa methods, sambosa cooking directions, samosa, asian samosa, afghan sambosa
About
:
Sambosa recipe guide. Learn how to make your sambosa.
Sambosa Ingredients
3 tablespoons olive oil

2 1/2 pounds grounded beef

2 teaspoons ground cumin

1 tuber of Irish potatoes

2 teaspoons ground cardamom

1 teaspoon salt

1 cube of seasoning

Thyme and curry powder to taste

1 teaspoon chilli pepper

1 medium sized onion, finely chopped

1 clove garlic, minced

2 1/2 cups all-purpose flour

Enough water as needed

1/2 a litre of oil for frying
Sambosa Recipe
To make the samosa wrapper, pour 2 cups all-purpose flour into a clean bowl.

In the middle of the bowl, combine half a Maggi cube and the salt, then stir in the flour.

Knead in 14 cup of water and 1 tablespoon of oil until a firm dough forms.

As desired, divide the dough into equal portions.

On a cutting board, place each portion.

Set aside a portion of the dough that has been rolled out to 175mm with a rolling pin.

In a large skillet, heat the olive oil over medium heat. In the same skillet, add the onions and garlic and stir well until the onions are transparent.

Cook until the ground beef and chopped Irish potatoes are half done. Cumin, cardamom, salt, curry, thyme, and pepper to taste.

Cook, stirring constantly, until the beef is brown, then remove it from the pan.

Make a thin/lightly watery paste with a handful of flour and a little water in a small dish or cup.

Fold your samosa wrapper into the desired shape at this point (cone, triangle, half moon).

The meat mixture should be used to fill in the shape.

Close the open area of your desired shape and use the paste to seal the edges.

Rep until all of the wraps or filling is gone.

In a deep-fryer or deep pot, heat the oil to 170°C.

The samosa wraps should be completely covered in oil.

Sambosa should be fried in batches until golden brown.

Carefully remove and drain on paper towels.
Sambosa Pictures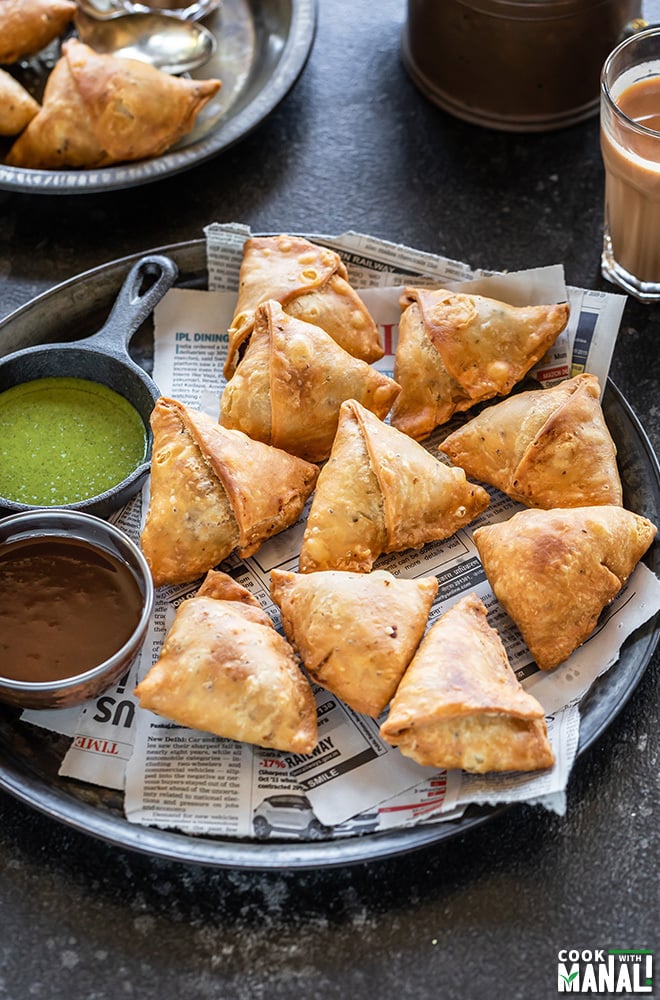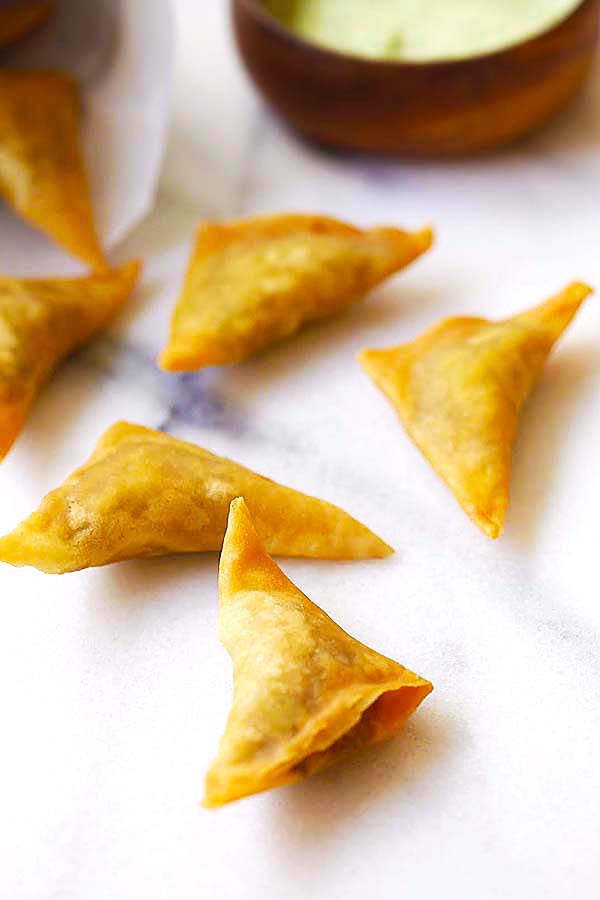 Recipe Video on How to make Sambosa
Video Title:
How to make Sambosa
Learn how to make sambosa. This is a video on how to prepare fantastic sambosa.
Conclusion
Samosas are a type of deep-fried pastry found across much of the Indian subcontinent and beyond, including Pakistan, Nepal, and Bangladesh.