Career
Over Half a Million Apply for Nigeria Police Recruitment 2024: A New Wave of Hope for Law Enforcement
Lahanga
Send an email
2 weeks ago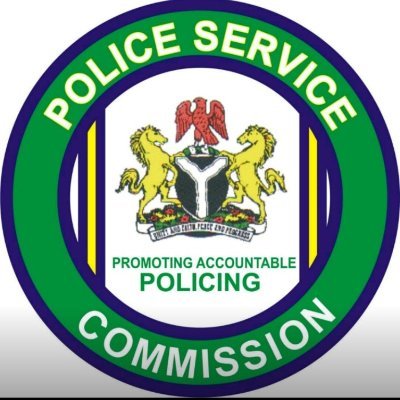 Nigeria Police Recruitment 2024. The recent announcement by the Police Service Commission (PSC) revealing the astonishing figure of 547,774 applications for the constable cadre in the Nigeria Police Force (NPF) signifies a significant interest among Nigerian youths in pursuing careers within law enforcement. This surge in applications underscores the youth's keenness to contribute actively to national security and public safety.
Out of this vast pool of applicants, an impressive 358,900 candidates successfully met the initial criteria and progressed to the subsequent stage. This phase involves comprehensive evaluations encompassing physical assessments, verification of credentials, medical checks, and thorough background investigations. However, 84,606 applicants were regrettably disqualified due to age-related factors, emphasizing the stringent age requirements set by the recruitment guidelines—individuals applying must be between the ages of 18 and 25.
Kaduna State emerged as the frontrunner with a notable 40,272 applications, illustrating the considerable interest in law enforcement careers within the region. Conversely, Anambra reported the lowest number of applications, standing at 1,664. Other states such as Adamawa, Borno, Benue, Katsina, Bauchi, and Kano also exhibited substantial application figures, showcasing a diverse interest across various regions of the country.
See Also: NPF Online Application portal
In response to this enthusiastic response from Nigerian youths, Dr. Solomon Arase, Chairman of the PSC, commended the aspiring candidates for their interest in joining the Nigeria Police. He emphasized the importance of youth participation in shaping a safer and more secure future for the country. Dr. Arase specifically urged the youth in the South East to consider law enforcement careers rather than associating with criminal groups, highlighting the significance of a secure environment for regional development.
Reiterating the PSC's commitment to a fair and transparent recruitment process, Dr. Arase assured that the commission remains steadfast in adhering to defined criteria, ensuring that meritocracy and justice prevail throughout the selection procedures.
See Also: NPF Recruitment Portal | How To Apply
While the surge in applications reflects the eagerness of Nigerian youth to contribute positively to law enforcement, aspiring candidates need to remain mindful of the stringent selection protocols outlined by the Police Service Commission. This heightened interest demonstrates the potential for a robust and capable Nigeria Police Force, actively involving the youth in ensuring the nation's security and stability.
Related