Career
Nestle CWAR Nesternship | How To Apply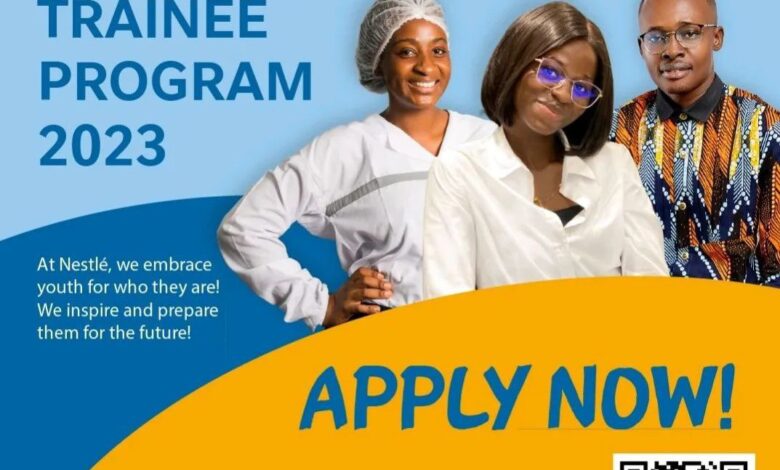 Nestle CWAR Nesternship. Nestle Nigeria Plc is dedicated to improving people's lives every day, worldwide. We are the Leading Nutrition Health and Wellness Company. In reality, improving lives will have an impact on everything we do as a team.
Nestle Nigeria Plc upholds the principle of Non- Discrimination and Equal Employment Opportunities in its recruitment processes. Application are invited for: CWAR Nesternship 2023
REQUIREMENTS
The ideal candidate must have:
A minimum of a Bachelor's Degree or a Bacc+4/5 from a recognized university.
Less than 2 years' working experience after graduation.
Strong verbal and written communication skills in English.
Strong analytical skills.
HOW TO APPLY
To apply for the CWAR Nesternship Programme Recruitment visit https://nestle.thetalent.games/cwargraduate/ and navigate to the dedicated application page. Follow the instructions, submit the required documents, and provide detailed information about your qualifications, experiences, and aspirations.
Share this with at least three people who you think can benefit from it.
Please leave your questions in the comment section below.