If you're thinking about what canned mackerel is, there are plenty of reasons to consider incorporating it into your diet. For one thing, it's easy to prepare and lasts in your pantry for months, so it can be ready whenever you want to eat something without making much of an effort. Plus, with all the health benefits of mackerel that come with this canned fish, you might want to replace some of your other fish recipes with this delicious option. By the end of this guide, you'll know everything there is to know about canned mackerel and how to make it!
Canned mackerel has become an increasingly popular protein choice in recent years, and for good reason! It's low in fat and high in Omega-3 fatty acids that help the body function more effectively in a variety of ways. Although it's incredibly delicious, mackerel can also be eaten as an ingredient in salads or as part of other recipes such as mackerel pate, which is commonly served on toast or bagels at breakfast time throughout the UK and Ireland. Here's everything you need to know about canned mackerel!
Canned Mackerel, what you must know
Canned or tinned fish is food fish that has been processed, sealed in an airtight container such as a sealed tin can, and cooked. Canning is a way of preserving food with a shelf life ranging from one to five years.
Mackerels can be canned in a variety of ways. The fish are washed, their heads are removed, and they are fried, either deep-frying or steam-cooking, before being dried in the cannery. After that, they're packaged in olive, sunflower, or soybean oil, water, or a tomato, chili, or mustard sauce.
Sprat or round herrings may be mistaken for canned mackerels at stores. The size of fish varies depending on the species. Before packing, the head and gills of good quality mackerels should be removed. Before packaging, they can also be eviscerated (typically the larger varieties). If not, they should be purged of undigested or partially digested food or excrement by allowing the live fish to empty their digestive tracts in a tank.
Sandwiches are often straightforward to prepare, but this sardine sandwich is both straightforward and delicious. It's because to the delicious tomato sauce prepared from canned sardines, which has a zesty flavor that's been boosted with chili sauce and onions. Simple ingredients like egg, lettuce, and tomatoes can make surprisingly good.
For public safety considerations, foods with a low acidity (pH more than 4.6) must be sterilized at high temperatures (116–130°C). To attain temperatures over the boiling point, pressurized cooking is required. After sterilization, the contained can prevents bacteria from entering and proliferating within. As a preservative, no other procedure is as effective as sterilizing.
Mackerels are usually packed firmly in a compact can that is scored for easy opening, either with a pull tab (like a beverage can) or a key affixed to the underside of the can. As a result, it has the advantages of being a convenient, nonperishable, and self-contained food.
Canned Mackerel Recipe Facts
Recipe
:
Canned Mackerel Recipe
Category
:
Dessert
Cuisine
:
American
Author
:
LHH Food
Preparation Time
:
Cooking time
:
Ingredients
:
Ingredients list here
Instructions
:
Click to go to process
Servings
:
3
Average rating:

4.9

of 5.0 from

427

reviews
Tags
:
canned mackerel, canned mackerel recipe, canned mackerel food, how to make canned mackerel, canned mackerel recipe video, easy method of making canned mackerel, video on how to prepare canned mackerel, how to prepare canned mackerel, canned mackerel instructions video, canned mackerel recipe methods, canned mackerel recipe tips, canned mackerel recipe pictures, canned mackerel food photos, canned mackerel step by step instructions, canned mackerel cooking methods, canned mackerel methods, canned mackerel cooking directions
About
:
Canned Mackerel recipe guide. Learn how to make your authentic food, canned mackerel.
Canned Mackerel Ingredients List
Two 3.75-ounce cans oil-packed skinless, boneless mackerel, drained

2 stalks celery, finely chopped

1/2 small red onion, finely chopped

1/4 cup low-fat mayonnaise

1 tablespoon chopped fresh dill

1 tablespoon fresh lemon juice

1 teaspoon grated lemon zest

1 teaspoon Dijon mustard

Kosher salt and freshly ground pepper

Kosher salt and freshly ground pepper

8 slices whole-grain bread, toasted

Bibb lettuce, sliced tomato, sliced cucumber and alfalfa sprouts, for topping
Canned Mackerel recipe step by step
In a large mixing bowl, toss together the mackerel, celery, red onion, mayonnaise, dill, lemon juice, lemon zest, mustard, 1/4 teaspoon salt, and pepper to taste. With a fork, mash the potatoes thoroughly.

Sandwich the mackerel salad, lettuce, tomato, cucumber, and sprouts between the bread slices.
Canned Mackerel food images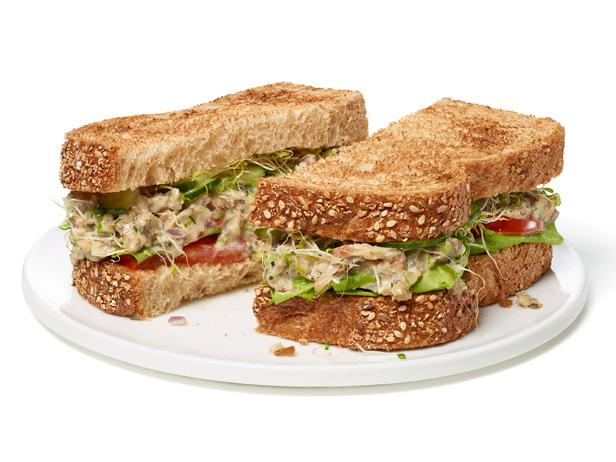 Video on How to make Canned Mackerel
Video Title:
How to make Canned Mackerel
Learn how to make canned mackerel. This is a video on how to prepare fantastic canned mackerel.
How to make Canned Mackerel, endnote
Canned mackerel is an extremely versatile and inexpensive fish to include in your diet. Most of the time, you'll find canned mackerel at your local grocery store right next to the tuna and salmon, but there are a few things you should know about this tasty fish first before you decide whether or not it's right for you!
So, just remember that canned mackerel can be easily added to your diet. It's inexpensive, easy to get in most stores, and packed with healthy fats. Plus, it's really easy to add flavorings or mix-ins while keeping things simple on their own. You don't need a recipe for anything involving canned mackerel; you just need a little imagination! Happy cooking!