Finance
5 Best Study Abroad Loans for Nigerian Students in 2023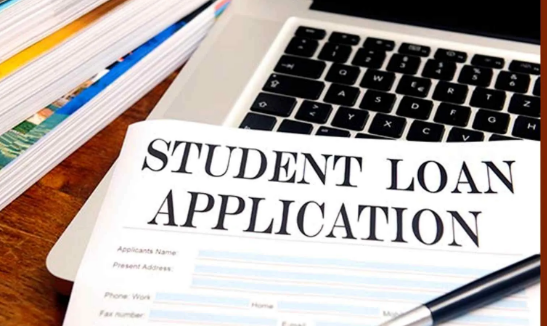 Best Study Abroad Loans – Studying abroad is an exciting opportunity for Nigerian students to gain a global perspective, expand their horizons, and enhance their educational experience. However, financing the cost of studying abroad can be a significant challenge for many students and their families. This is where study abroad loans come to the rescue. In this article, we will explore the five best study abroad loans for Nigerian students in 2023, considering factors such as interest rates, repayment terms, loan limits, application process, and loan disbursement.
Importance of Study Abroad Loans for Nigerian Students
Securing a study abroad loan is crucial for Nigerian students as it provides the necessary financial support to pursue their educational aspirations overseas. These loans cover tuition fees, accommodation expenses, travel costs, and other miscellaneous expenses associated with studying in a foreign country. By availing study abroad loans, Nigerian students can bridge the financial gap and focus on their academic goals without being overwhelmed by monetary constraints.
Factors to Consider When Choosing a Study Loan
Before diving into the best study abroad loan options available for Nigerian students, it's essential to consider a few key factors that can help you make an informed decision.
1: Interest rates
Interest rates play a significant role in determining the cost of your study abroad loan. Lower interest rates result in lower overall repayment amounts. It's crucial to compare the interest rates offered by different loan providers and choose the one that offers the most competitive rates.
2: Loan repayment terms
Understanding the loan repayment terms is essential to avoid any surprises down the line. Different loan providers may have varying repayment periods, grace periods, and repayment structures. Look for flexible repayment options that align with your future financial plans.
3: Loan limits
Loan limits refer to the maximum amount you can borrow from a particular loan provider. Ensure that the loan limit is sufficient to cover your anticipated expenses while studying abroad. It's also advisable to estimate your expenses accurately to avoid overborrowing.
4: Application process
A streamlined and straightforward application process is always desirable when applying for a study abroad loan. Look for loan providers that offer an easy and efficient application process, saving you time and effort.
5: Loan disbursement
Consider the loan disbursement process and timelines offered by different providers. It's essential to choose a loan that ensures timely disbursement of funds, allowing you to meet your financial obligations promptly.
Best Study Abroad Loans for Nigerian Students in 2023
Here are the study-abroad loan options available for Nigerians:
1: The Education Advisory Service (EAS)
EAS is a reliable platform that provides international student loans for Nigerians. It is a partnership between MOD Group, First City Monument Bank (FCMB), and a reputable institution. EAS offers various services including counseling, admission assistance, and support for accommodation, flights, and airport services.
The loan covers tuition fees, living expenses, and other study-related costs. The funds are directly paid to the chosen institution. EAS loans are available for study destinations in the UK, USA, Canada, Australia, and Ireland. To apply, visit FCMB branches or contact them through their social media pages, websites, emails, or phone numbers. MOD Education offices and their social channels also offer application support.
2: Mpower Finance
Mpower Finance is an institution that helps students overcome financial barriers to studying abroad. Their loans can be used for academic expenses such as tuition, books, meal plans, housing, and health insurance. Students studying in approved universities in the US and Canada are eligible to apply for funding.
Nigerian students can borrow amounts ranging from $2,001 up to a total of $100,000 ($50,000 per academic period). The loan offers fixed interest rates throughout the duration of the studies. By enabling automatic loan repayment through their bank accounts, borrowers can receive a one-time discount of 0.25% on their interest rates. Students are required to make interest-only payments before graduation, and a ten-year repayment term begins after a six-month grace period following graduation.
3: Prodigy Finance
Prodigy Finance is a financial institution that provides student loans for studying abroad without requiring collateral or a co-applicant. Their loans cover all educational costs, including tuition, living expenses, and deposits. The repayment period for Prodigy Finance loans is up to 20 years, and payments start six months after the college course has ended.
Eligibility for a Prodigy Finance loan requires attending a school and pursuing a course supported by the institution. The loan services are limited to fields such as business, public policy, law, medicine, science, technology, engineering, and math (STEM).
4: Future Finance
Future Finance is a loan company dedicated to assisting students in overcoming financial limitations while studying abroad. Although they are currently not accepting loan applications from new and existing customers, they have received positive reviews in the past. The loans offered by Future Finance have a repayment period of either 7 or 10 years. Students can apply for up to two payment breaks of three months each during the loan period. The loans are available for students who want to study in the UK, ranging from £2,000 to £60,000, with a loan term of 7-10 years.
The application process is done online, and once approved, the funds are sent directly to the university for tuition fees and to the student for living expenses. Repayments can start as low as £5 per month during studies and continue for up to 10 years, with the option of two three-month repayment holidays.
5: Lendwise
Lendwise is a suitable option for students, including Nigerians, who need funding for their graduate degrees at top universities. This UK-based institution is regulated by the UK's Financial Conduct Authority. Full-time students approved for a Lendwise loan have access to a grace period that allows repayment after graduation. The interest rates offered by Lendwise are competitive and fixed for the entire loan duration, dependent on the applicant's profile. The application process is convenient, conducted online, and no guarantor is required. Borrowers can secure loans of up to £100,000.
Please note that the above information is subject to change, and it's advisable to verify the current loan options and requirements directly with the respective institutions. These study-abroad loan providers offer opportunities for Nigerians to pursue their educational aspirations in international destinations.
Tips for Applying for Study Abroad Loans
Now that you have an overview of the best study abroad loan options for Nigerian students, here are some essential tips to facilitate your loan application process:
Start early: Begin researching and exploring study abroad loan options well in advance. This will give you ample time to gather information, compare different providers, and make an informed decision.
Research loan options: Take the time to research and evaluate various study abroad loan providers. Consider factors such as interest rates, repayment terms, loan limits, and customer reviews. Look for reputable institutions that specialize in study abroad loans for Nigerian students.
Prepare required documents: Gather all the necessary documents required for the loan application process. This may include proof of admission to a foreign university, financial statements, identification documents, academic transcripts, and any other documentation specified by the loan provider.
Understand the terms and conditions: Read and understand the terms and conditions of the loan agreement before signing. Pay attention to details such as interest rates, repayment schedules, late payment penalties, and any hidden fees. Seek clarification from the loan provider if you have any doubts or concerns.
Seek guidance from experts: If you're unsure about the study abroad loan process, consider seeking guidance from experts in the field. Education consultants, financial advisors, or loan counselors can provide valuable insights and help you navigate through the application process.
By following these tips, you can enhance your chances of securing a study abroad loan that best suits your needs and financial circumstances.
Conclusion
Studying abroad is an incredible opportunity for Nigerian students to broaden their horizons and gain a global perspective. However, financing the cost of education can be a challenge. Study abroad loans provide a viable solution, enabling students to pursue their dreams without financial constraints. By considering factors such as interest rates, loan repayment terms, loan limits, application processes, and loan disbursement, Nigerian students can make an informed choice when selecting the best study abroad loan option for their needs.
Remember, thorough research, early planning, and careful consideration of loan terms are essential. With the right study abroad loan, Nigerian students can embark on an enriching educational journey and embrace new opportunities for personal and academic growth.